Small Garden Decor Ideas You Can Find at Sekeymall
Time : 2021-08-26
Hits : 18
More than just an afterthought, garden decorations can guide you on how to shape and use your outdoor space and affect how you feel in it. A parasol can offer protection from the sun, a lantern hung on a tree enhances your vision, and a curved bench inspires a nap. These are carefully arranged, beautiful and practical, and provide subtle but effective clues: turn here, lookup, slower. They also give the garden space a new look in all four seasons. The trick is not to overdo it.

Are you ready to create the outdoor oasis of your dreams? Here are some decoration ideas you can find at Sekeymall to bring style and comfort to your outdoor space, no matter how big or small.
1. Tie Furnishings Into the Overall Scheme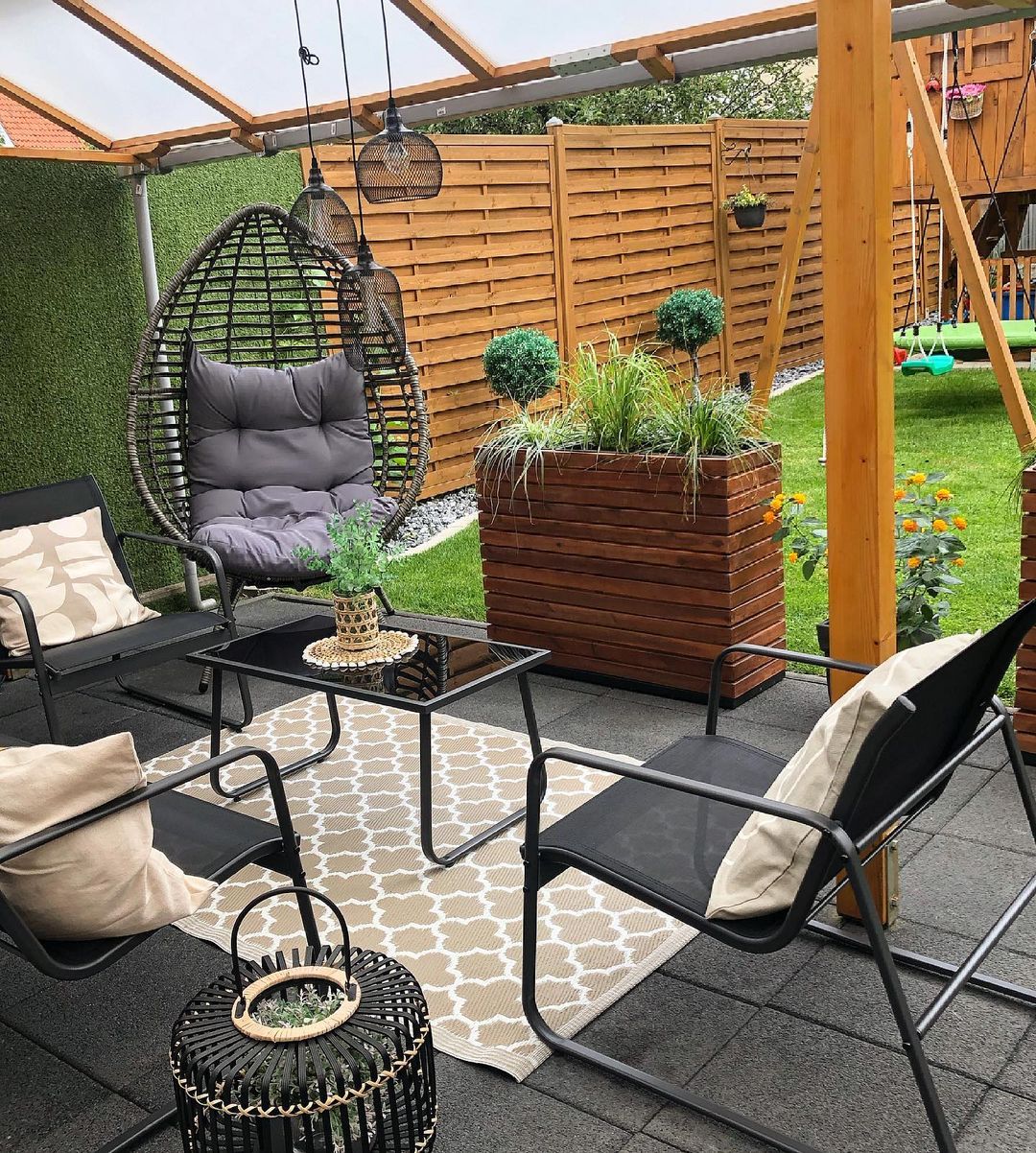 Sekey 4-piece garden furniture set made of Textilene (IG @yasmins_sweethome)
The style of any table and chair you choose will have a significant impact on the appearance of the outdoor space. But they should also be consistent with other decorations and materials you use. Yasmin received Sekey's 4-piece garden furniture set. There is also a hanging chair next to the table, which becomes a relaxing lounge for cocktails and conversation.
2. Repeat Your Home's Exterior Style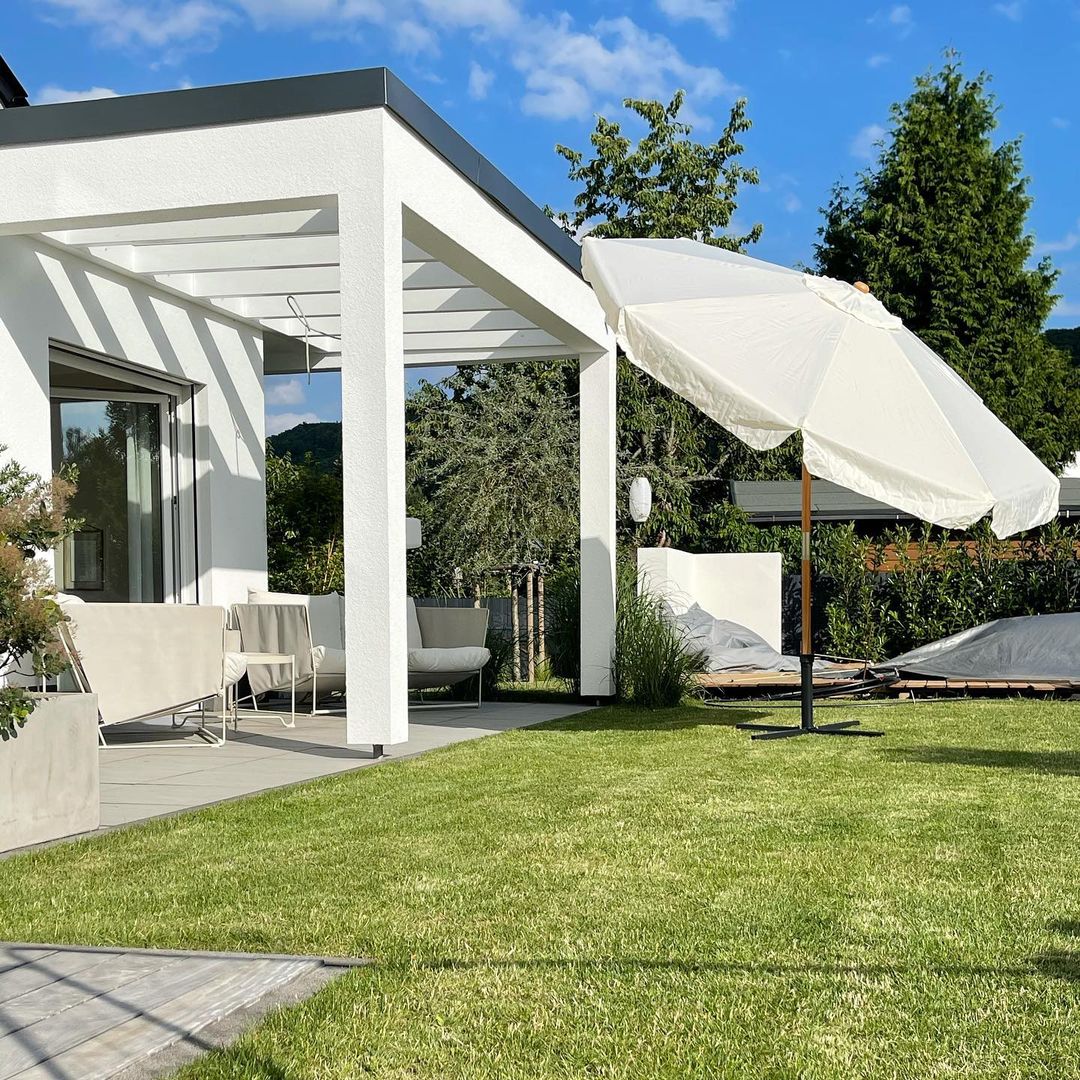 Sekey 300cm wooden parasol, UV50 + (IG @tasc85)
No matter what style your home is, the decoration can bring it into the landscape and place the building in the environment. Here, in order to harmonize with the whitewashed house, Tamara decorates her garden with Sekey white wooden umbrellas. The color matches perfectly with the walls and furniture. The parasol is placed next to them, which creates balance.
3. Free Up Space For Your Garden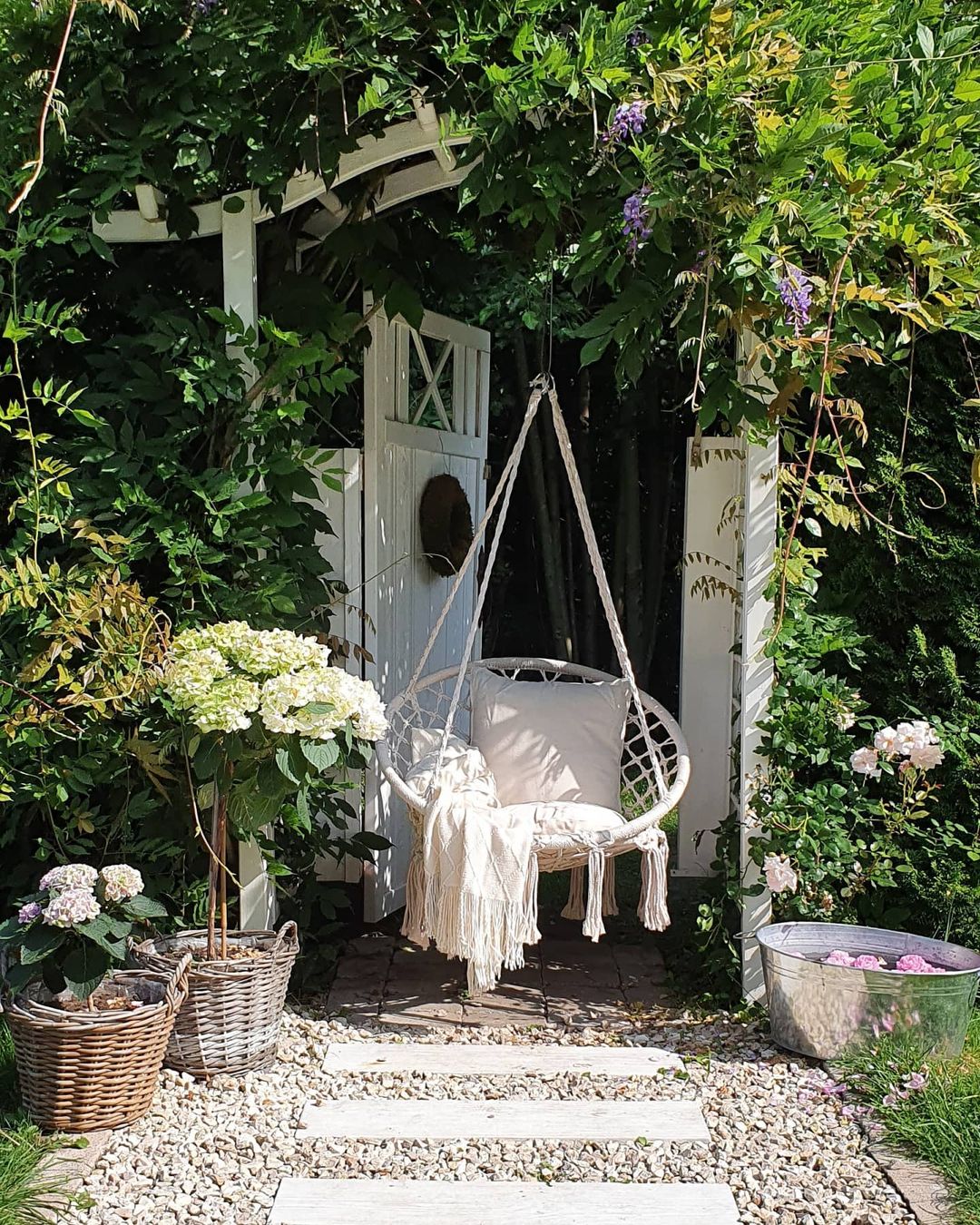 Sekey Hanging Chair (IG @rhomeandstyle)
When dealing with small interior spaces, the designer will explain the importance of lifting the furniture off the floor to create the illusion of more floor space. Wall-mounted bathroom units are a prime example of this application.

R home uses the same design concept in the small garden by choosing Sekey hanging chair. A corner of a garden is everything you need for a reading corner, an ideal place to get away from it all. This hanging bamboo chair keeps the floor and sight clear, creating a sense of space even in the smallest spaces.

Use flowerpot clusters containing leaves of different heights and proportions to highlight the area, and mix store-bought flowerpots with old-fashioned buckets or sinks.
4.
Enliven the space with color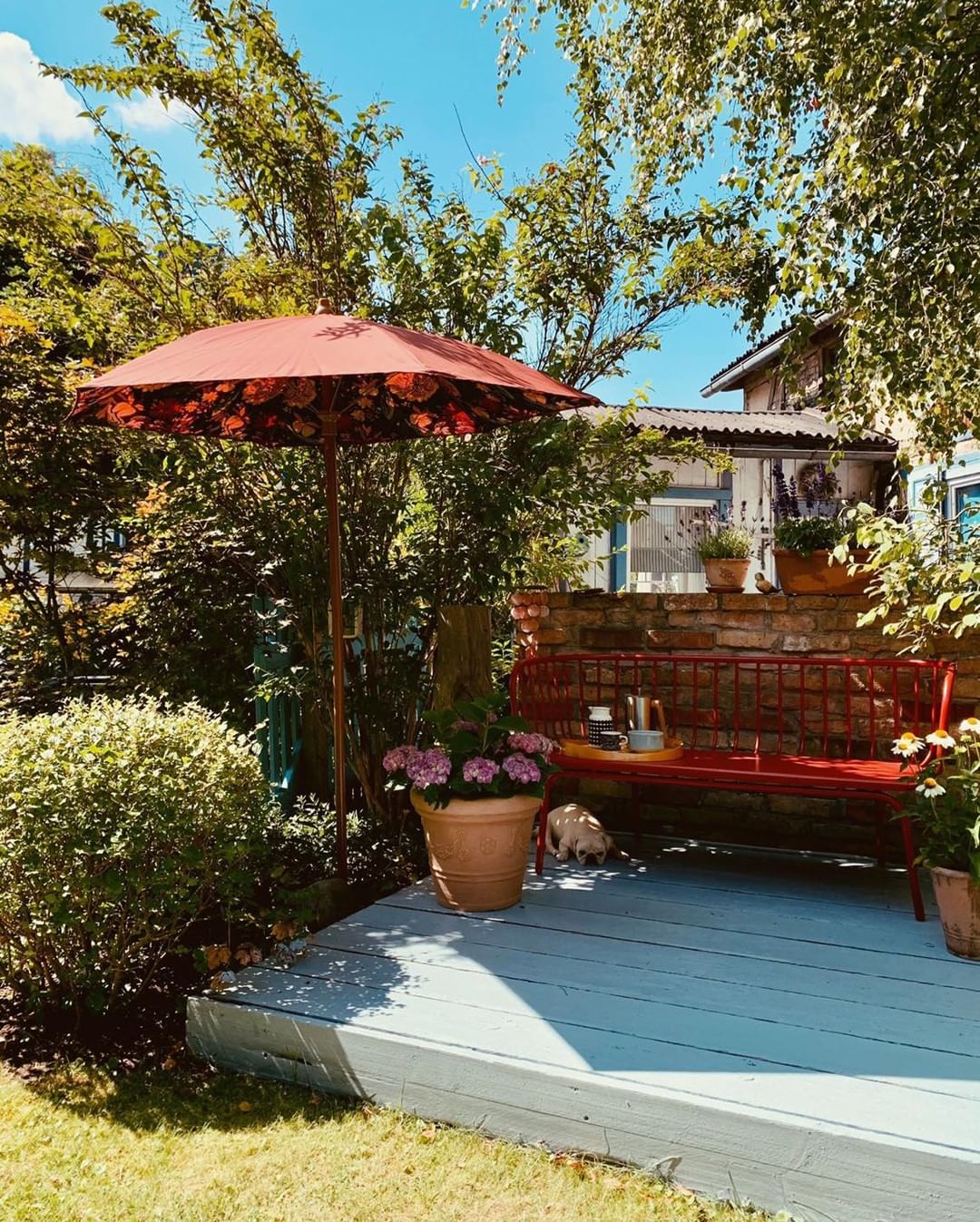 Sekey 180cm parasol with carrying bag (IG @

und_anne_so_yeah)
As with interior decoration, think about how the use of color can help inspire outdoor spaces, especially small gardens. Using the bright colors of the Sekey 180 cm parasol and chairs helps to increase the depth of the space.

A touch of bold color makes plants really popular against a colorful background-creating an illusion of space. Not to mention the stimulating effect of a touch of color on the senses.
5. Mix Your Medias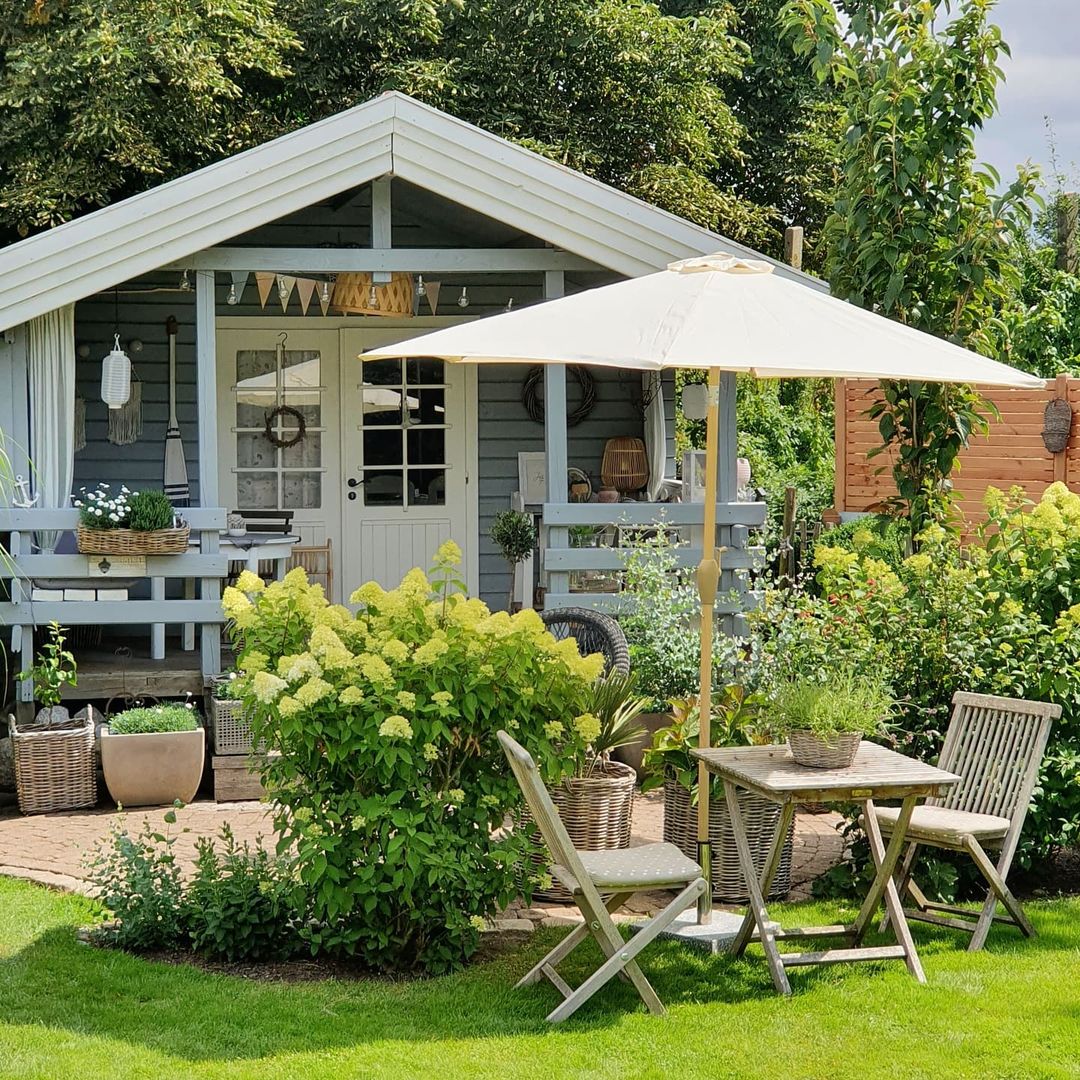 Sekey 300cm wooden parasol (IG @wibislandhausgarten)
Make a small space attractive and ensure a fresh modern appearance through strong landscape lines. Use unique materials to create interesting interlocking areas, such as stained wooden floors, pale terrace boards, and decorative stones or debris. Then plant it to allow dense foliage to pass through and fill the space with structural greenery to achieve a controlled finish that is easy to maintain.
Find Out More at Sekeymall
Whether you want to create an impressive balcony garden, squeeze garden furniture into the courtyard, or fill the plot with greenery, you will find a lot of inspiration at Sekeymall to inspire you. Follow our official account to find more ideas and discounts for your garden decoration.